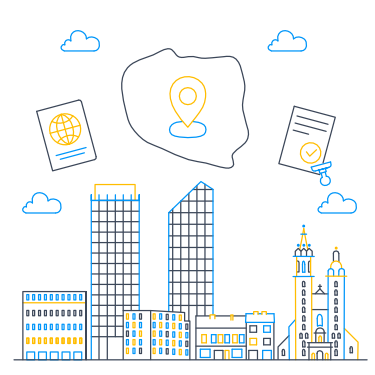 Help with the process of employing foreigners
LEGALISATION OF EMPLOYMENT IN POLAND
work permits for foreigners
service for companies
extending work permits
unified work permits and temporary residence permits
short-term work permits (The declaration on entrusting work to a citizen of the Republic of Armenia, the Republic of Belarus, the Republic of Georgia, the Republic of Moldova, the Russian Federation or Ukraine)
labour market test
LEGALISATION OF STAY IN POLAND
temporary residence permits
permanent residence permits
residence permits for EU long-term resident
EU Blue Card
registration of residence of an European Union citizens
registration of address
assigning a Personal Identification Number
replacement of the residence card
replacement of the driving licence
opening of a bank account
obtaining Polish citizenship
appeal against negative administrative decisions
withdrawal of an entry ban after an obligation of a foreigner to return
consultations
training for companies in the area of employing foreigners
obtaining a driver's certificate
In recent years I have gained theoretical and practical knowledge in the field of migration, legalisation of foreigners' stay and their employment. I have experience in conducting legalisation proceedings. I provide competence and reliability as well as a professional approach toward clients.
I am a graduate with a Master degree at the Pedagogical University in Krakow, majoring in national security and specialised in security and defence management.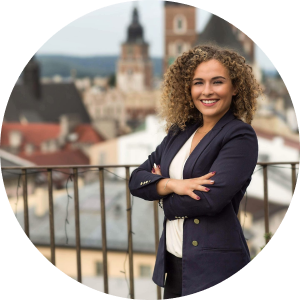 We provide services mainly in the Lesser Poland Voivodeship.